Next.js 13 dApp using the app router
If you would like to run this specific example on your own, you'll have to use Alchemy, since we use one of their special JSON-RPC calls,
alchemy_getAssetTransfers
. Please also ensure that you copy and rename
env.local.example
to
.env.local
and fill in the private data.
Here's a review of the overall system in order to re-acquaint yourself with how the app is architected.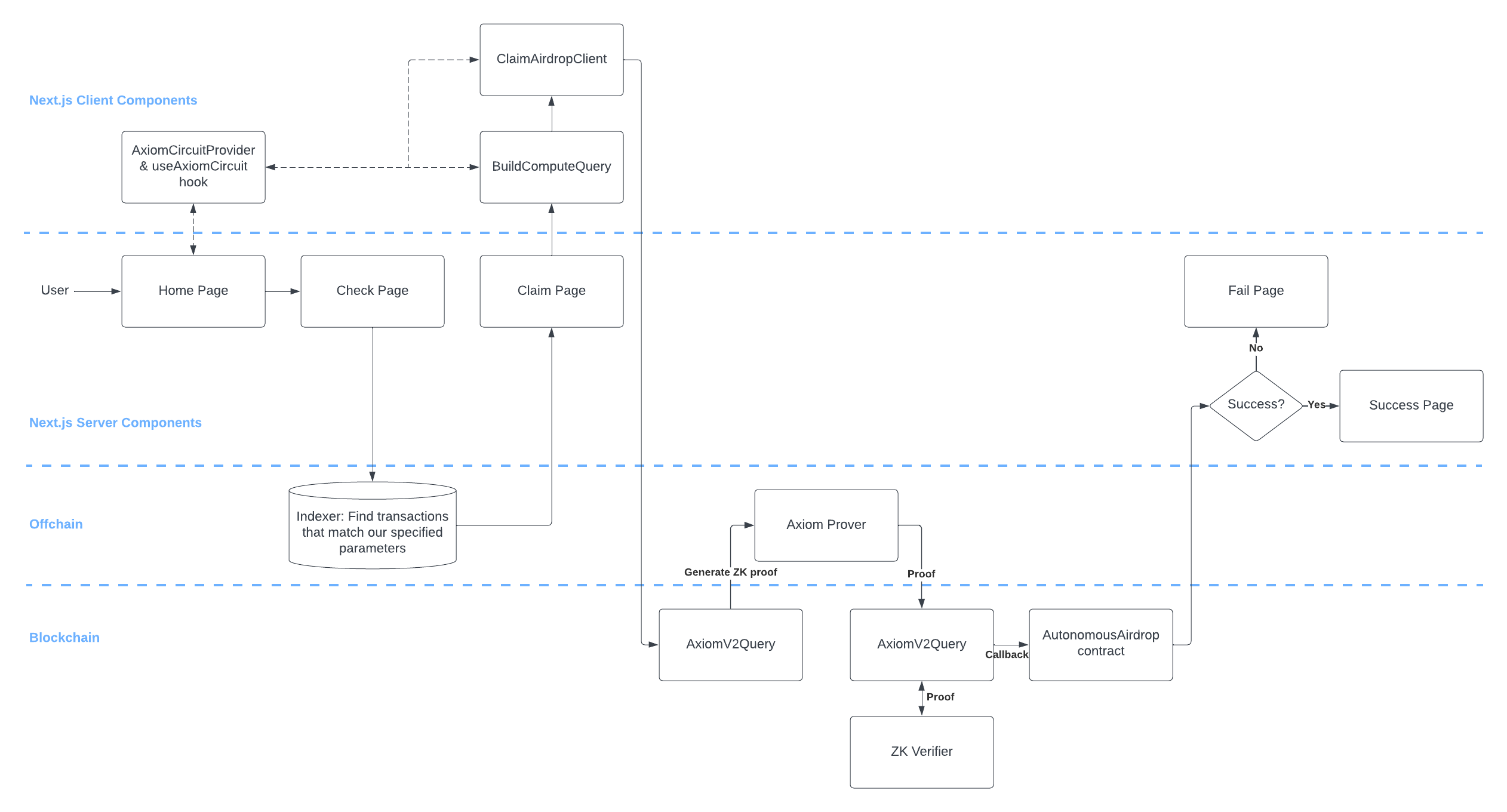 Flow diagram for the full Autonomous Airdrop system
You can directly edit the
/webapp/src/lib/circuit.ts
file to override the client circuit.
You can also import the React context and component by using your favorite package manager (npm/yarn/pnpm):
npm
install
@axiom-crypto/react